Please contact Hella here.
I credit your skill, perseverance and steady nature along with the extraordinary nature of this work, with moving one more soul along the path towards reclaiming one's identity.
— Richard Welker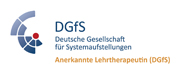 Family Constellations
Offering the Original Systemic Family Constellation Work for the Healing of the Family Soul
Open your heart and your soul to understand what Family Constellations are:
Walk along with me in silence, do not try to understand, words do not help here.
It is a long walk into the mysteries of the soul, the family soul and the souls of your ancestors many generations back and into the soul of your country that you call home.
There are places to stop and stand still and feel how your body resonates, how your soul responds in an outcry to the soul's wounds and grief, and there are places where you are pulled down to the ground to bow to those who shed their blood right there. They will welcome you visiting, when they feel, that they are not forgotten and they will drink the love that pours out of your heart to them, it is their sustenance, and then they will tell you to return and to celebrate the life that is still given to you. Do not follow them into death that will only create more suffering for your children and grandchildren and generations to come. Honor their fate and pain and keep walking. You will hear the birds singing again in the land of the living.
You have to learn the language of the soul, you already carry a knowledge of the souls wisdom deep within, you can feel if the Orders of Love, these natural orders are kept right and creating strength and allow you to walk upright with light in your eyes, or if something went wrong and needs healing so you can breathe again.
Copyright © 2019. Hella Neumann. All rights reserved. Website by FZK