Please contact Hella here.
I credit your skill, perseverance and steady nature along with the extraordinary nature of this work, with moving one more soul along the path towards reclaiming one's identity.
— Richard Welker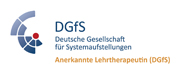 About Hella
~ MA, Certified Faciltator & Trainer (DGfS) ~
Hella Neumann earned her MA in Art and Education from the University of Berlin. In 1975 she founded and directed for 18 years Atelier unterm Dach Art School in Germany. This work included Art Therapy, Bio Energetics and the Biodynamic Massage of Gerda Boyesen, London. In 1994 she began intensive study of Systemic Constellation Work in Germany with the founder, Bert Hellinger. She began her own constellation work in 1997 under the name "Songs of the Ancestors", leading Family Constellation workshops, private constellations and training facilitators. She remains in regular touch with Bert Hellinger and his evolving work and attends the national and international conferences in Germany.
Hella's Family Constellation work is enriched by experiences of her personal life path. She taught meditation and art workshops at the Evangelische Academy Loccum in Germany to groups of 200 and more. There she developed her skillful and graceful style of working with groups. Living and working nearly three years in a German monastery allowed for an intense period of meditation. This time away from the loud sounds of the world helped refine the sensitivity with which she now tunes in to the non-physical realms of the Ancestral Field. During two years in the Australian rainforest, an extended visit to South Africa she connected to indigenous ancestral wisdom and to the power of ritual which is an important part of her work. Hella lives in Germany and Santa Fe, New Mexico.
Copyright © 2019. Hella Neumann. All rights reserved. Website by FZK