Please contact Hella here.
I credit your skill, perseverance and steady nature along with the extraordinary nature of this work, with moving one more soul along the path towards reclaiming one's identity.
— Richard Welker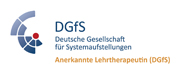 Bee, Story of the Month
Finding her son after 34 years
I had heard of Constellation work many years ago thru a German friend and had friends in New York who studied with Mr. Hellinger himself. A few years after my divorce in 05, I heard of Hella and a weekend retreat that was happening so I decided to take the retreat as a "Representative" and not as a direct participant. My main reason for taking the workshop was to find resolution regarding giving my son away for adoption at birth-at that time he would be about 34. During the workshop I was asked to participate several times in people's "Constellations" and was, a couple of times, cast in the role of a mother who had abandoned her child, another time as a Grandmother, my own story unknown to Hella or the participants as I was just an observer for the weekend. While there were some painful moments, I felt that the coincidence of me being cast into those roles somehow sent out some waves of resolution starting deep inside of me and emanating out hopefully to embrace my son.
And sometime around this time-and Hella I didn't tell you this and I can't remember if it happened before or after the workshop-an event happened. It was Mother's Day, a beautiful May morning and I went for a bike ride and was riding around St. Vincent's Hospital, weaving in and out from different buildings. At one point, I came to the end of a sidewalk between buildings and there in life size, was a sculpture of a young mother giving birth. She was naked and crouched down on bent legs spread apart with the head of her child fully exposed and free of her vaginal canal. It stopped me in my tracks and I got off the bike and sat with her for a long while feeling surely that I was receiving the dashing of Motherhood.
I went home at that point to prepare breakfast for myself and a friend and still with the strong image of the sculpture in my mind, the phone rang. I saw that it was from California and when I picked up the receiver, an African-American voice on the other end of the phone shouted "Happy Mother's Day!!" My heart stopped because my son's father is an African descent from the island of Antigua and I always fancied that the people who adopted him in Puerto Rico would move and raise him in the states.
I asked, "Who is this?" He said, "I'm looking for my mother-is this Santa Fe?" Yes, I said and he asked if I knew his mother or her friends…I said No. He said," well I guess I have the wrong number, I'm sorry." I gathered all my strength and said, "Are you sure you have the wrong number?" Well, yes, he said. I asked how old he was and he said 53. I said, "Oh, I thought you might be somebody else."
The phone call, combined with the statue sighting, made me feel my son was getting closer to me.
In 2011, I was in a singer songwriter concert at the center for spiritual living, and there I sang publicly a song that I had written for my son a couple of years prior. The song was called "Sky Blue" as that was the name I gave him in the hospital before leaving him there and the name that is on his birth certificate.
That was the Friday before Thanksgiving that year. On Monday, I came home from work and there were 2 messages, the first from a Puerto Rican accented woman's voice calling from Florida with the same prefix as my 90 year old Father. I wondered if something was wrong but the voice was so cheerful, saying "we can't wait to meet you, please call us anytime!" She was saying that the call was in regards to "blah blah", I just couldn't understand what she was saying. Later she told me that she thought maybe I wouldn't understand her accent, so she typed out a text to landline message that came across as a computer-generated voice. So the next message said the following, "Hallo, this message is from Sky Blue. If you are Elizabeth call this number anytime and God bless you!" I stood shocked, wondering if someone from Friday's audience having heard my song was making a joke. Then I thought, No, this is the phone call I've been waiting for all these years.
I called my son within a half hour after collecting my courage. We talked for an hour without hesitation. It was his friend and ex-wife Rosa who had called me and left the message. Rosa, he told me, is also the mother of your two grandchildren, Kevin then 12, Angelica, then 10. I asked how he found me. His mother had died 6 months prior and his Uncle called and needed the info in that sealed envelope that he had given him when he went to P.R. for the funeral and which he just had not opened. It was the adoption documents and when he opened them he saw for the first time my full name and his full name. He googled those names and up came an old adoption registration website that I setup 12 years prior with all my contact information.
We conversed easily for some time and he asked me pointed questions and I answered as honestly as I could. When I told him that his biological Grandfather lived in Port St. Lucie, he fell silent for a long moment, then said, "I live in Port St. Lucie."
That very evening, I sat down and wrote a long email to family and close friends. My 9 brothers and sisters and their families were more than thrilled and deluged him with phone calls and emails and photos. On Thanksgiving my 90 year old Father called him and invited him to his house with the children. Turned out they live 5 minutes away from Grandpa! When Dad came to the door to let them in, Grandfather and Grandson faced each other for the first time and my son told me later, "I thought, My God! I look like him!
I have seen them now several times, the first time, of course, being very phenomenal.
I have always felt that the constellation work played a role in bringing my son closer to me and into my life.

Thanks,
Bee Zollo
No comments yet.
RSS feed for comments on this post. TrackBack URL
Leave a comment
Copyright © 2019. Hella Neumann. All rights reserved. Website by FZK