UPCOMING WORKSHOPS
In Santa Fe
January 12th, 2019
In Germany (Wuppertal)
Spring 2019 In Germany (Nesselberg)
Spring 2019
I credit your skill, perseverance and steady nature along with the extraordinary nature of this work, with moving one more soul along the path towards reclaiming one's identity.
— Richard Welker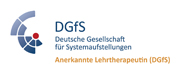 Special Event: Southwestern College Conference
Hella will present at the Southwestern College's 31st Annual Transformation & Healing Conference.
"Through the Looking Glass": Perspectives on Systems, Trauma and Resilience.
August 22th – 26th, 2012
You can download the full conference brochure here. It also includes a registration form.
Or visit www.swc.edu for more information.

No comments yet.
RSS feed for comments on this post. TrackBack URL
Leave a comment
Copyright © 2016. Hella Neumann. All rights reserved. Website by