Please contact Hella here.
I credit your skill, perseverance and steady nature along with the extraordinary nature of this work, with moving one more soul along the path towards reclaiming one's identity.
— Richard Welker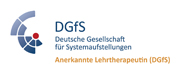 Special Event: Southwestern College
Hella will present the Family Constellation Work in Dr. Constanza Buck's class entitled "Models" at the Southwestern College, Santa Fe, this coming Tuesday, February 9th, from 2 to 5 pm.
Please Note: this even is only open to the students of Dr. Buck's class and is not open to the public.
No comments yet.
RSS feed for comments on this post. TrackBack URL
Leave a comment
Copyright © 2019. Hella Neumann. All rights reserved. Website by FZK