Please contact Hella here.
I credit your skill, perseverance and steady nature along with the extraordinary nature of this work, with moving one more soul along the path towards reclaiming one's identity.
— Richard Welker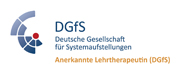 Special Event: Featured Speaker

Workshop: Sitting in the Sacred Circle of the Knowing Field
"Ritual has been one of the most practical and efficient ways to stimulate the safe healing required by both the individual and the community." Malidoma Some'
Hella Neumann seeks to encourage the creation of new rituals , appropriate to our time, enhancing the healing power of Family Constellation Work. This workshop will be taught within the sacred space of a ritual. The steps of a Constellation are experienced as movements in the all-embracing sacred field of all that is. In this high energy field we meet the presence of the Ancestors and it comes to light what needs to be seen. Using small groups we will experience how to hold the Sacred Field and how it feels when we drop back into the ordinary world. This workshop combines meditations, hands-on experiences, and a fine-tuned awareness of the Sacred Field. Hella will facilitate a Constellation illustrating the use of ritual in our work.
No comments yet.
RSS feed for comments on this post. TrackBack URL
Leave a comment
Copyright © 2019. Hella Neumann. All rights reserved. Website by FZK