Please contact Hella here.
I credit your skill, perseverance and steady nature along with the extraordinary nature of this work, with moving one more soul along the path towards reclaiming one's identity.
— Richard Welker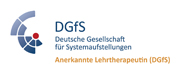 Testimonials
Hella,

Thank you once again for such a meaningful experience. I feel a little more whole where I once felt empty. It is still all sinking in, in a lovely way, gently and deeply. You have made a tremendous impact on my life and I will never forget your generous spirit. I look forward to seeing you again some day.

With Love,
Lilly
Hello beloved Hella,

I went to see my brother Stephen July 2 to 5. Not a word had to be spoken. I just changed my attitude and identification with the 12 year old child who swallowed what he taught about God and being afraid, kept it out of my loyalty to him unconsciously, and fought against him in one way or another for years and years. Some thing switched in me. I just accepted him as my older brother and grateful for his having done his best to replace the death of our father as my spiritual guide, feel compassion for his fate, and feel free free to be the spaciousness to live my life.

Thank you, Hella, for your love and teaching and support! Now I feel the entanglement with my mother and brother have both reached a resolution.

Bowing to you with love and smiles,
Alok
I have to let you know that Andrew has been a different man for the past 2 weeks!! I asked my great-grandmother for help with my marriage and I think between her intervention and our constellations, he is really being a more sweet, loving, positive and wonderful husband.

I could not possibly be happier!! This makes ALL the difference in the world to me, and I'm so grateful. Thank you for this powerful and amazing work that you do. It truly does change lives and heal families and it happens both instantly and over the long-term. May everyone who needs this healing work be drawn and brought to it, effortlessly and in perfect timing.
Louisa
Santa Fe, NM
Thank you…..

On behalf of the women of My Mother's Daughter and from the bottom of my heart, I thank you for the great gift you bestowed upon us. The family constellation was evocative, soulful and heart wrenching. On the final day of the retreat, we went around the circle and asked each woman which session had the greatest impact. The family constellation was at the top of everyone's list. In simple words, it was one of the singular highlights of an extraordinarily rich weekend — psychically, emotionally and spiritually. It will remain in our hearts and minds as an enduring and healing experience forever.
Linda Seagraves
(Producer of My Mother's Daughter
after the 4 day retreat in Truchas's Hights)
My heart is full with Gratitude for the many Gifts of Love, Respect, and Appreciation I feel I have received from you over the years, and especially during the first year of my training. AND of course the gift of so much healing for myself, my family, and my ancestors. You are a Beautiful, Bright Light in this World! Your joy, honor, wisdom and deep love and concern for others moves me profoundly. May you continue to receive and follow your highest and most Divine spiritual path, and may Love and Peace touch everyone in your Life!
— With Love,
Elizabeth Rose
You might remember me from the workshop in August – the pregnant lady who did a constellation. I just wanted to let you know that I had a baby: a perfect and peaceful home birth. I feel the work I've done with you has definitely helped in addressing the abandonment issue that was pervasive in my family history. The relationship with my mother has definitely improved, and coincidentally, the baby was born within two days of my grandmother's birthday. Thank you for your wisdom and all the work you do, I feel like the change has only started.

If you remember people who were present at the workshop, please relate the news to them and thank them all for being part of our family's healing.
— All the best,
Petra McDowell
Thank you Hella for the work that you did and the gift that you gave. I know I seemed very unstable at the time but sometimes one is lost before one is found. Sometimes one is very dark before the dawning of the light. I credit your skill, perseverance and steady nature along with the extraordinary nature of this work that you do, with moving one more soul along the path towards reclaiming one's identity.
— Aloha ke akua…
Richard Welker
I really want to express my deepest gratitude to you for participating in my life and to who you are. Our work together for the last four and a half years has had a very profound effect on my inner life. You have been very instrumental in the shift of gravity from my head to my heart and soul.

As you know, I have been through very difficult times in this period and because of our work I stayed on course in spite of occasional fear and doubt, and knew how to use all the difficulties as raw material for some kind of alchemical transformation.
I really felt a big shift yesterday in my constellation. It went to a place of deep knowing and transformation for me. We are all on this remarkable journey together in these unusual times and the irritations are creating priceless pearls. I honor you for who you are.
— In deep gratitude,
Paul Shapiro
A Representative in Diane's Constellation

Diane lost her sister in a plane crash and was experiencing many incompletes and undelivered communications between them. I was called in to represent Diane's sister's fate. The constellation was set up with representatives for Diane, her sister, and her sister's fate. As I stood there I suddenly experienced growing into this very large angelic being looking at the human condition. Diane's sister's representative simultaneously said that she felt an angelic presence enter the circle. Diane's sister's representative was totally taken care of and protected in the realm of the dead.

I noticed that no one in the room could see me and I was especially ignored by Diane's representative. I wanted to be seen and tell everybody, "Do not worry about death. If only you humans knew what is going on behind the veil. Everything is perfect the way it is." I felt a little frustratation because I could not bridge the gap between what I was representing and trying to communicate and the human condition. I kept thinking, "If only you humans knew" over and over.

I personally benefitted greatly from being this representative because I really experienced that life is perfect the way it is no matter how we humans imagine it should be.
— Paul Shapiro
I want you to know that since the constellation we did for my son Ben, shifts have been made for the better. While he's still volatile and impulsive, it's less often, less serious, and not so dangerous. He's been able to make some better choices. The improvement has begun to permeate his interactions with everyone, and his home life is improving.

He now has a lovely girlfriend, who has been with him since school ended in May, and they seem to enjoy each other. Obviously, this makes my life much easier, and I am very encouraged to see him improve his relationship skills with me and everyone else.
— My thanks to you,
Lois Stouffer
Copyright © 2019. Hella Neumann. All rights reserved. Website by FZK